Home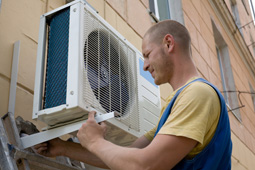 Welcome to Arkansas Sheet Metal Inc.!
Arkansas Sheet Metal Inc. is a family-owned and -operated heating, ventilation, and air conditioning (HVAC) sales and services business. We started our operations in the year 1943, and since then we have been offering our services and products to the people of central Arkansas and its surrounding areas.
We fulfill the heating, ventilation and air conditioning needs of a large number of residential and commercial customers and have also established leadership in the field of sheet metal fabrication.
Please feel free to contact us for more information redseed regarding our products and services.
Call us at 501-663-0123 to receive free estimates on equipment replacement.

Print Version

Send to a friend
Send to Phone
Send to Phone
Your text message was sent.
To opt out at anytime, send the word STOP to YP411 from your mobile phone.
To get a help message, send the word HELP to YP411 from your mobile phone.
Please try again
You must enter a vaild 10 digit U.S. phone number.
Send this business listing as a text message to a mobile phone.
Arkansas Sheet Metal Inc.
2706 W. 11th St. Little Rock, AR 72204
5016630123
- -
Terms: The recipient of this text message may incur charges depending on their wireless carrier. Not all carriers are currently supported