Products And Services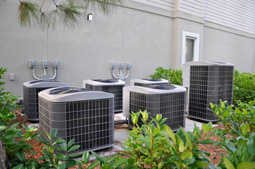 Arkansas Sheet Metal Inc.'s diversity of products, people and locations makes us stand out above the rest. Our varied product lines include wows everything you need for heating, ventilation and air conditioning. We carry an extensive array of accessories to assist you in providing installation and application excellence. As a company, we own new technology and the advances it brings to every aspect of our operation.
Arkansas Sheet Metal Inc. offers heating, air conditioning, servicing after the installation, sheet metal fabrications services. Our skilled employees are dedicated to complete the orders in a timely and efficient manner, with safety concerns as their top priority.
We offer the following services to our customers:
HVAC Sales
HVAC Service
HVAC Installation
Replacement
Air Conditioning
Servicing After The Installation
Sheet Metal Fabrication

Chimney Caps
Flashings
Plenums
Duct Work
Complete Installation
Duct Systems
Metal Duct Systems

Print Version

Send to a friend
Send to Phone
Send to Phone
Your text message was sent.
To opt out at anytime, send the word STOP to YP411 from your mobile phone.
To get a help message, send the word HELP to YP411 from your mobile phone.
Please try again
You must enter a vaild 10 digit U.S. phone number.
Send this business listing as a text message to a mobile phone.
Arkansas Sheet Metal Inc.
2706 W. 11th St. Little Rock, AR 72204
5016630123
- -
Terms: The recipient of this text message may incur charges depending on their wireless carrier. Not all carriers are currently supported